WHY THE WORLD NEEDS MORE AGENCIES AND HOW TO START ONE
Nick Cummins
Nick Cummins has accidentally started two independent advertising agencies and grown them to become multi-award-winning, culture-led businesses.
Nick believes our industry is at a crossroads and needs the passion, clarity, drive and fresh thinking that new ventures create. Join him as he explains his passion for start-ups and why he believes it is easier to start an agency from scratch rather than change an old agency.
Along with sharing his learnings on what to consider in starting your own agency and things he would do differently next time, Nick will share some favourite stories. Such as how he sold his first agency to a white-collar criminal who ended up in a Columbian prison charged with fraud. How Google found out his agency was hacking Google Maps and what they did about it. And how notorious gangster Chopper Read once told him he was giving him a "fuckin' headache".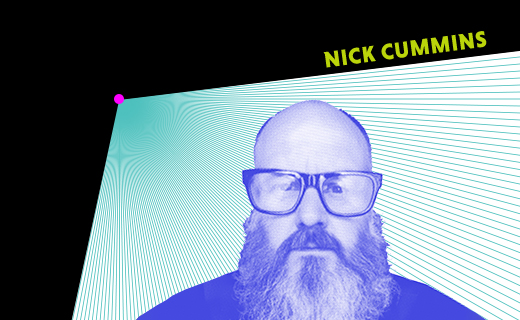 Nick Cummins
Creative Partner
The Royals
Sydney
Nick's career spans 30 years in both traditional and digital agencies. He is driven by creativity and has a passion for new thinking and problem solving, which has resulted in a raft of awards both locally and internationally. Along with holding key roles in agencies such as DDB, JWT, Y&R and Grey, Nick has been a founding partner in two highly successful local agencies: Sputnik Agency, one of Australia's first digital agencies with a staff of 80, which he ran for 10 years before selling it; and now Independent Agency of the Year, The Royals, which has a 90-person team split between Melbourne and Sydney. Nick has a passion for creating a culture and environment where creative, interested minds can prosper.