AUGMENTED REALITY IS THE FUTURE OF ADVERTISING
Emile Rademeyer
A great idea in advertising can change human behaviour. Creative use of digital technology can do the same and much more. VANDAL Digital Strategist and Creative Director Emile Rademeyer explores why augmented reality is the future of advertising. Advertising has traditionally been a one-way communication medium. Not anymore. Advertising's future is to not only sell products or ideas, but to digitally transform entire environments with an augmented, digital overlay. Showcasing an impressive regional case study, this session demonstrates how Digital Placemaking technology like Augmented Reality alters human behaviour and will shape the future of advertising as never seen before.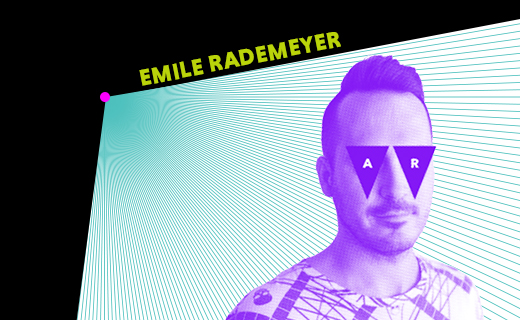 Emile Rademeyer
Creative Director
Vandal
Sydney
Emile Rademeyer is Creative Director and Digital Strategist at VANDAL in Sydney, Australia. Generating award-winning work, he excels in innovative creative for advertising, augmented reality, art, experiential and digital placemaking projects. His passion is bridging the gap between art, advertising, digital media, content and culture.
As Creative Director of VANDAL Emile ensures the studio is focused on creating the most innovative moving image, sound and experiences for digital media of all types. He also oversees curation of the notorious VANDAL Art Gallery in Redfern, Sydney. Emile's work regularly features in local and international awards, festivals and publications including TEDxSydney, shots, Creative Review, The One Show, Cannes, Clio and AWARD. He's a frequent international guest, keynote speaker and jury member at events around the globe.
Highly motivated with excellent communication skills, Emile's recognised talent earns international respect and he's regarded as one of Australia's most prolific new media creative directors.