FABULOUS FIVE 2019
Jo Motoyo /Mai Murata/Naoto Mitake/Rin Soejima/Tomu Yamaguchi
Ali Brown, Partner & Executive Producer from PRETTYBIRD, Los Angeles, Jury President of Film Craft Lotus & New Director Lotus takes the stage to premiere 5 up-and-coming New Directors' short films under the ADFEST 2019 theme, "TMRRW.TDAY".
From 49 scripts submitted from across 11 cities, the Fabulous Five New Directors are:
Jo Motoyo, Director, TOKYO / TAIYO KIKAKU Co., Ltd., Tokyo
Mai Murata, Assistant Director, Dentsu Creative X Inc., Tokyo
Naoto Mitake, AOI Pro. Inc., Tokyo & Directors Think Tank, Kuala Lumpur
Rin Soejima, Director, AOI Pro. Inc., Tokyo
Tomu Yamaguchi, Director, AOI Pro. Inc., Tokyo
The Fabulous Five will take the stage to debut their short films for the first time on Thursday 21st March at 15.40.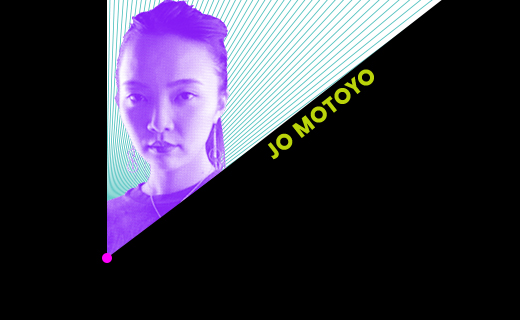 Jo Motoyo
Director
Tokyo / Taiyo Kikaku Co., Ltd.
Tokyo
Jo was born and raised in Tokyo, to a Taiwanese mother and a Japanese father.
In 1st grade, she fell in love with a skater boy.
Hoping to get close to him, she attempted to skateboard herself.
She fell and, fell out of love with him.
In high school, she became obsessed with movies while studying abroad in Australia.
Most of her precious teenage years were hence spent in the dark.
In the little time she spent outside, she took Purikura (photo booth) pictures in Harajuku, day after day.
In university, she majored in film, but to her despair, she came to a realization that working in groups was not her strongest forte.
That's when photography came into her life, and completely immersed herself.
To this day, she watches around 100 movies a year.
Currently as a film director, whilst finally starting to see the possibility of collaborating with others, she continues to shoot photography, solo.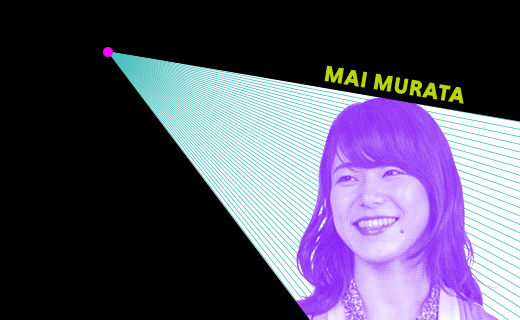 Mai Murata
Assistant Director
Dentsu Creative X Inc.
Tokyo
Born in 1995 in Japan's Nara Prefecture, Mai Murata graduated from the prestigious Musashino Art University studying design and video production. In 2018, Mai entered Dentsu Creative X, creating her first award-winning piece while learning the ropes as an assistant director for mainly TV Commercials. She won the 2018 "JAC AWARD Remarkable Director of the Year", a renowned annual competition in which young Japanese directors compete, for her piece "Happiness that binds."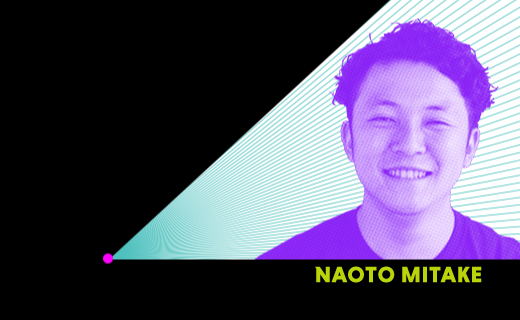 Naoto Mitake
Director
Aoi Pro.Inc. & Directors Think Tank
Tokyo&Kuala Lumpur
A Japanese director who started his career in New York as full-time TV editor at night and assisting independent filmmaker at daytime. At that time he spent time with enthusiastic friends to talk about films and music.
He is influenced by world's film directors such as Wim Wenders (Germany), Jim Jarmusch (U.S.), Wong Kar-Wai (China), or Aki Kaurismäki (Finland). His preference is "DRY HUMOR" regardless of the genre.
He went back to Tokyo and joined AOI Pro. as planner/ director in 2017. One of his commercials "Tokyo Train Story" was selected in "Brain Online Video Award" back then.
He joined Directors Think Tank, AOI Pro. Group company in 2018. Thanks to the head, Rajay Singh and co-workers, he managed to direct different varieties of commercials, such as Prudential, Tokopedia, CIMB, Yeo's, Toyota, Pocky, etc. The works he directs expand now not only in Japan, but all over Asia. Fortunately he experienced award winning at his first work in Malaysia, thanks to Bonsey Jaden, the agency.
He always wants to collaborate with people regardless of the country, with all the different visual contents, and with their unique ideas.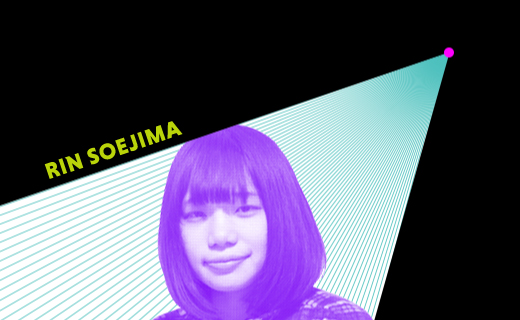 Rin Soejima
Director
Aoi Pro. Inc.
Tokyo
Born in Shizuoka Prefecture in 1993, and raised in Aichi Prefecture.
Soon after graduating from Tama Art University with a bachelor's degree in Graphic Design, Rin joined AOI Pro. in 2017. She likes things that are difficult to understand but look "KAWAII". (cute)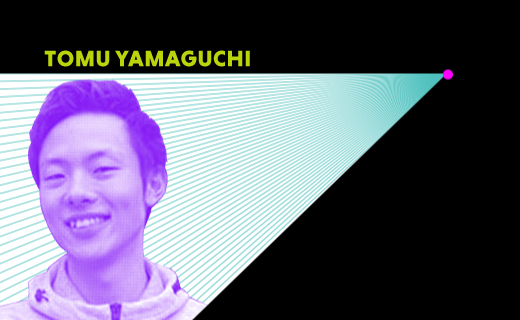 Tomu Yamaguchi
Director
Aoi Pro. Inc.
Tokyo
Tomu Yamaguchi, majoring in college of image arts and sciences, Tomu studied film making at Ritsumeikan University. In April 2018, he joined AOI Pro. He likes to make films that please people around him, such as his family and friends. He loves comedy, and his goal is to master the genre.