WORLD ANIMATION DOMINATION
Marko Klijn
At the "World Animation Domination" Seminar Delegates will learn the key attributes of the greatest 3D character animation spots. In this session, Ringmaster Marko Klijn of Cirkus will explain the power of character animation. The look and feel, flexibility and universal appeal of character anima-tion is not only for kids!
Reviewing the latest and greatest animated spots from across the world the Delegates will see first-hand that animated content is taking center stage for Brand Advertising.
See how clever storytelling and character design tick all the boxes for an increasing number of Agen-cies' and Clients' decision makers
Discover - with the use of simple case studies - how much money and time it takes to get 3D charac-ter and environment to the screen.
If you're an account manager, client, planner, creative or just looking for new content IP to create au-thentic brand stories and think animation is just to complex think again!
Discover that World Animation Domination is already here. Come along and join us!
Cirkus is looking forward to meeting you there!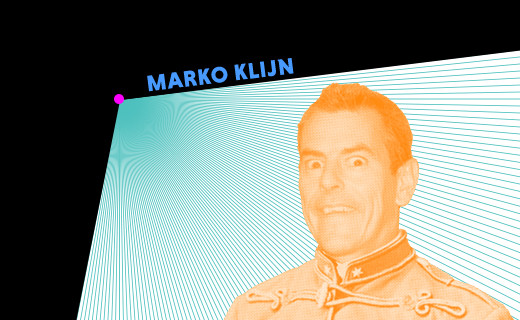 Marko Klijn
Ringmaster
Cirkus
Auckland
Marko proclaimed himself the Ringmaster upon Cirkus' formation back in 2006. Marko has been ac-tive in the Animation industry for about 20 years, which in this trade makes him pretty much, uh well... a dinosaur.
Storytelling, design and character animation are his prime passions. Marko puts Quality over Quantity for sure, and is always in for out of the box approaches to offer CLEVER and FUN storytelling alternatives.
"The significance is that in a Cirkus anything goes - we love breaking the rules.