IF YOU THINK YOU DON'T BELONG, THEN YOU DO.
Michael Knox/Graham Drew
Have you ever had that feeling that you have, somehow, got where you are by dumb luck and that you are in fact a total fraud that will be found out at any moment? That all of your successes thus far were a fluke and the next idea is never going to come because you don't have the chops to come up with it. Stressful, horrible and absolutely necessary for your career. Welcome to the Imposter Syndrome.

In this session, you'll learn that that fear of not belonging, or not knowing what to do next often means that you're on the cusp of something good. That fear of the unknown, that chill of uncertainty, is exactly what we as creatives should be looking for. You'll hear anecdotes from some of the world's most lauded and 'fearless' creative leaders (not us, some people we know) about their encounters with the Imposter and how they deal with it. Most of all, you'll learn that you have to change your relationship with that fear and embrace it, or it can destroy you.

And nobody wants that.

If you feel like you don't belong, then it means you're in the right place.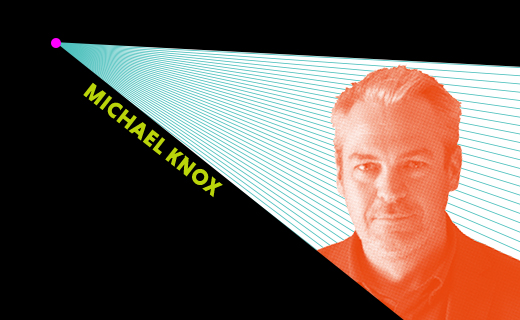 Michael Knox
Chief Creative Officer
Grey China
Hong Kong
Michael Knox once worked in Theatreland in Covent Garden, this gave him valuable experience as he now treads the boards pretending to be the Chief Creative Officer, Grey Group Hong Kong.
Prior to relocating to Hong Kong, Michael was Chief Creative Officer Grey Group Australia and Managing Partner of Grey, Melbourne. A passionate believer that culture is at the root of all good ideas, Michael has built and led many award-winning campaigns, which somehow have been recognised at all major award shows, including a recent Gold at Cannes Lions, New York Festivals and Spikes Asia. His most well-known work includes highly effective behavioural change campaigns for Victoria's Transport Accident Commission, innovative education initiatives for Multiple Sclerosis Australia and culture changing activations for HSBC.
Both Michael and Graham are members of Grey's Global Creative Council, but they are almost certain this is down to some administrative error.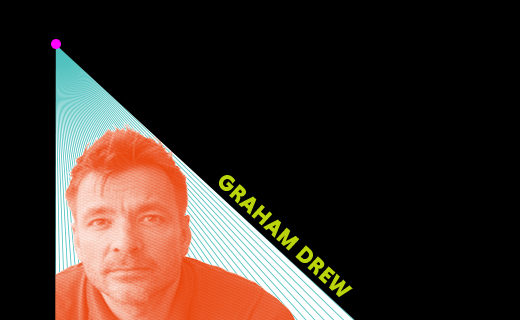 Graham Drew
Executive Creative Director
Grey Malaysia
Kuala Lumpur
Graham always loved reading, somehow he ended up being the Executive Creative Director for Grey Group Malaysia. Before joining Grey, he bounced around all over London – starting in journalism, then falling into PR because he had to pay the rent and still living with mum was lovely, but seriously impacting his weekend adventures. He never had a plan but was lucky to find some people that did, hanging off their coat-tails he started two new agencies, most recently at VCCP where he also Co-Founded VCCP Kin, working with brands such as O2, Easyjet, Coors, and British Gas among others. Never really sure what he was good at, Graham has tried not to be awful at traditional, direct, PR, content, TV, social and digital environments…the jury is still out. Lucky to be part of teams that have won many industry awards,ranging from Cannes Lions, The One Show, Effies, IAB, PR Week to the Shorty Award, his passion really lies in cross-platform creative ideas.