MULLENLOWE GROUP PRESENTS YOUNG LOTUS WORKSHOP 2019: FULL STACK CREATIVE
Vincent Digonnet
Creativity is the most in-demand skill in 2019. It remains the key ingredient in brand building and culturally-resonant communication; yet, in practice, the digital transformation throughout the marketing and advertising ecosystem has brought forth sometimes incomprehensible complexity.
For young creatives, the challenge is to go beyond being single-skilled. This means being armed not only with keyboards and screens, but with fierce curiosity and a passion to keep learning. As the ecosystem increases in complexity, becoming multi-disciplinary becomes essential.
MullenLowe calls this hyperbundling: expert skillsets working together from the outset. Data science, experience design, technology, narrative, and strategy can together unlock powerfully creative solutions that garner an unfair share of attention and growth. Full Stack Creative is an introduction to future-ready disciplines, and an opportunity for young creatives to bring what they learn to a real-world brief from Google x MullenLowe.
The Young Lotus finalist teams will also take the stage to present their works, and delegates will have the chance to vote for their favorite team to determine the Young Lotus Popular Vote!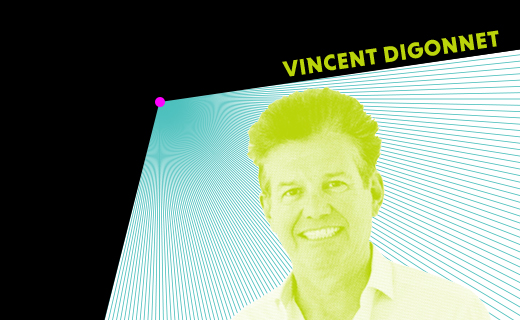 Vincent Digonnet
Asia Pacific Chief Executive Officer
MullenLowe Group
Vincent is Chief Executive Officer North Asia for MullenLowe Group and Chief Executive Officer APAC for MullenLowe Profero, with the mission of helping clients and internal operations through business transformation.
35 years ago, fresh from an MBA with a major in International Business Strategy and Finance, Vincent started a career in advertising that would take him from Paris to London, and eventually to Asia. His choices were not influenced by what he had learned but by people.
Vincent embraced the challenges of globalisation and led advertising changes in Europe for brands like Mars and Master Foods, as well as the marketing transformation of companies such as Air France from a national to worldwide carrier. He then moved on to Asia, as CEO of the EURORSCG Group in APAC for eight years, leading the transformation of a collection of advertising agencies into a network of fully integrated operations.
In 2005, Vincent became an entrepreneur and started a joint venture in Shanghai with a major Chinese digital company developing a high-level, online operational marketing consultancy, as well as a platform to manage CRM programs on mobile – way ahead of its time. In 2011, he joined Razorfish as CEO APAC to build its China, India, Hong Kong and Australia operations, a network able to accompany clients in their business transformation, particularly through the development of e-commerce and social media capabilities, both organically and through acquisitions.
It was during this time he truly learned about Asia as a powerhouse of innovation. In recent years, he has been speaking to business leaders and global media about this, particularly on how China is 10 years ahead when it comes to innovative thinking.
In 2015, he moved to London as Chief Growth and Transformation Officer for Razorfish International, sharing the innovation and knowledge of Asia with global business leaders, leading its own business transformation internationally with the innovative thinking and technologies of the East.