THE NEW ERA OF CREATIVE PROBLEM SOLVING
Marcus Tesoriero
The Mad Men days are over. To capture an audience that doesn't stand still, our industry must evolve from ad makers into problem solvers.
The rise of ad blockers is enough to tell us that people don't want to see brand messages in the same old formats. Even the smartest methods of personalisation and data targeting won't guarantee that people will watch our 'ads'. Instead, we must be more innovate in solving our clients' problems and become much more than just 'ad' people. We must to come up with creative solutions that earn, instead of demand, our audience's attention.
Acquiring learnings and experience from across the globe, Executive Creative Director, Marcus Tesoriero, will explain how brands all over the world are beginning to solve problems in new and innovative ways. He'll talk about how the best agencies of today are a bit of everything – inventors, scientists, film makers, product designers, data geeks and more. He'll explain how it's doom and gloom for those stuck in the old-school mindset of advertising but for the problem solvers of tomorrow, it's an exciting new world.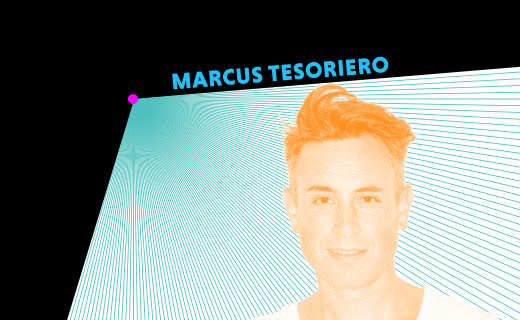 Marcus Tesoriero
Executive Creative Director
The Brand Agency
Perth
Throughout his prosperous career, Marcus's firm embrace on change has continually inspired his drive for invention and new forms of storytelling. Now complemented by a raft of local and international awards spanning APAC Effies to coveted Lions from Cannes, Marcus has accrued a wealth of experience across renowned brands such as Mastercard, Audi, Purina, Microsoft, KFC and Coca Cola.
Marcus's ethos in today's landscape is simple: audience attention must be earned, not demanded. That's why he champions the belief that today's agencies shouldn't just make ads, they should exist to solve their clients' problems – in whatever creative form that may be.
Possessing a succession of key creative roles at large integrated agencies such as DDB, Ogilvy and McCann – combined with a mix of more specialised digital shops – Marcus brings with him extensive experience across traditional and digital fields, as well as specific expertise in mobile, online film and data-driven creative. Today, Marcus leads as Executive Creative Director at Western Australia's largest agency, The Brand Agency.