WHY HUMAN INSIGHT MATTERS MORE IN THE TECH-DRIVEN ERA.
Thomas Hongtack Kim
We are now living in the world where AI, big data, and media fragmentation are significant and momentous.
Communication environment has been drastically changed and will change more rapidly than ever before.
As we are afraid of getting lost in the way to a successful marketing and since we don't know how to take a right route, I believe it is quite important to focus more on getting genuine human insights. Because AI might give an optimized results but cannot give a creative solution based on genuine human insights. To catch a human insight is the scope of human intelligence. AI is just a supporting element to get a right creative solution.
Because even though the world has changed, human being's basic emotion such as love, joy, fear, and desire for security… has not changed. Based on this assumption, I categorized '5 genuine human insights' in the following that are essential for a successful marketing in this tech-driven era.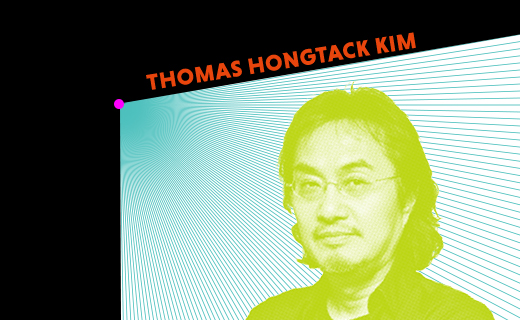 Thomas Hongtack Kim
Founder & Creative Solutionist
2kg
Seoul
Thomas Hongtack Kim is a Creative Solutionist and founder of '2kg', creative solution lab. Before this, he has worked for Cheil Worldwide as an Executive Creative Director of Creative Innovation Group. He has received numerous international advertising awards such as Cannes International Festival of Creativity, One Show, D&AD, New York Festival, London International Awards, ADFEST, Spikes Asia, Webby Awards, IF Design Awards, Adstars,… And he also participated as a member of the jury for Cannes Chimera, One Show, London International Awards, New York Festival, ADFEST, Spikes Asia, Digital Media Awards, Adstars and etc., and as a speaker for Cannes International Festival of Creativity, Anuncio@Madrid, ADFEST, Spikes Asia, Google Taiwan, Yahoo Hong Kong, I@T, ROI@Shanghai, Blizzard, and etc… As a result, he was selected 'Creator of the year' 2012 for his creative excellence by Campaign Asia-Pacific and has been ranked #8 in the Top 10 Executive Creative Directors worldwide in the Directory Big Won Rankings 2013 as the only Asian executive creative director.
Thomas Hongtack Kim is also a very prominent and well known ad critic in Korea. He has published six books on advertising and culture. In addition to that, as a lecturer at university and a curator, he does everything he can to share ad culture with people.