MAKE VR SOMETHING MORE THAN JUST A ROLLER COASTER RIDE. CINEMATIC VR.
Przemek Drops Drosik
"Warsaw Rising" CINEMATIC VR EXPIERIENCE is the first feature film in Poland executed in the virtual reality (VR) technology.
A combination of stereoscopy, an imaging technique creating or enhancing the illusion of depth and distance for binocular vision, and ambisonic sound lets the viewers experience immersion - the impression of becom-ing submerged in the image.
Almost 60 actors, 17 minutes long Cinematic VR experience, various locations including destroyed city, explo-sions, gunshots, tanks, 24 cameras and touching plot based on actual events - that all makes Warsaw Rising the VR movie that got critics acclaimed all over the world.
AWARDS (2 months after premiere at Kordegarda Art Gallery):
- 43 Polish Film Festival in Gdynia (special event)
- Honorary Award of Lublin Film Festival for a groundbreaking film form Official opening screening at KORT Festival Leuven/Belgium
- Film Spring Open (special even)
- Polish Television Theaters Festival in New York X Film Festival NNW
- DLD Tel Aviv Innovation Festival 2018
Our keynote speech will get through the production process how the movie was born. We will present vari-ous techniques that will show "how can we make virtual reality experiences something more than roller coast-er rides"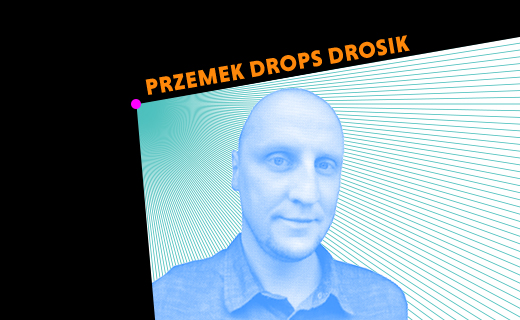 Przemek Drops Drosik
CEO & Co-founder
LocoMotive
Warsaw
Born in 1980. Founder and co-owner of award winning LocoMotive postproduction studio. For over a dec-ade Przemyslaw specializes in film and advertising post-production, resulting in hundreds of projects for both domestic and international clients. A graduate of IT studies at the Poznan University of Technology, where during his studies he expanded his knowledge about Intelligent Decision Support Systems.
Co-founder and co-owner of VRplanet studio and IT Gomega company, which focuses on business solutions that uses virtual reality.
At present Przemek Drops Drosik is focused on the post-production of Cinematic VR experiences, which results in advanced special effects in movies and commercials using stereoscopic virtual reality.
Latest VR project that his company LocoMotive has postproduced - "Warsaw Rising VR" got critical acclaimed all over the world.
Przemyslaw is also extreme sports enthusiast and a National Champion of Poland in Wakeskating.