IDEAS. PATTERNS & AI
Vishal Sagar/Gurbaksh Singh
Human brain is a pattern recognition and rearranging system. But now we have developed a system much better than human brain at recognizing patterns. Artificial Intelligence. It can analyze millions of patterns in seconds. A feat that human brain can never achieve. Due to this, most traditional and process oriented jobs can now be done by bots. Every day AI is getting more and more capable of pulling off tasks that require some level of dynamic thinking.
Creativity is a trait that is believed to be unique to humans. Birds and animals are creative too but their creativity is limited. Humans on the other hand can do so much more with their creativity. This is probably why, people believe that Creativity is the final frontier for AI and last hope for humans. But, if we look closely, patterns start to emerge even in the creative pieces. After all, there are only 7 unique story lines. What happens when AI starts to recognize and mimic creative patterns? How can companies that are creative in nature evolve?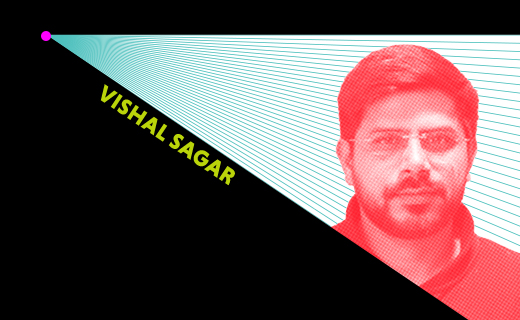 Vishal Sagar
Creative Director
Dentsu Webchutney
Gurgaon
An Engineer by qualification and a storyteller at heart, Vishal Sagar has over a decade of experience in advertising. He is currently with Dentsu Webchutney as a Creative Director. With over 100 National and International Awards to his credit, his work has been recognized at Cannes Lions, New York Festivals, ADFEST, Spikes Asia and Clio among many others. His work won Dentsu Webchutney its first Silver at ADFEST as well as Spikes Asia. In the year 2018, Dentsu Webchutney was crowned the Digital and Mobile Agency of the Year at Goafest, India for the very first time. The agency also emerged as the second most creative agency defeating many big agencies in the process.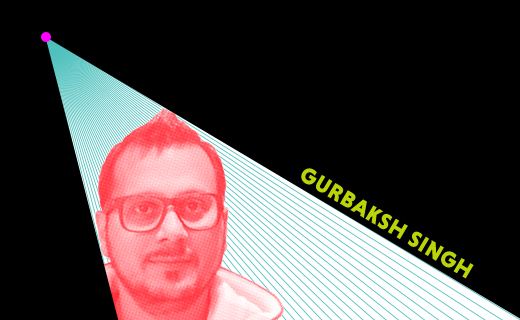 Gurbaksh Singh
Chief Creative Technologist
Dentsu Webchutney
Gurgaon
Gurbaksh Singh is the Chief Creative Technologist at Dentsu Webchutney, Gurgaon. He can be credited with creating India's first innovation lab in an advertising agency. He loves DIY culture and spends most of his time tinkering with new technologies. He firmly believes that future will be built at the intersection of humanity and technology. Gurbaksh has over 16 years of experience in advertising with 11 years in Webchutney alone. He has won more than 250 National and International awards including Webbys, ADFEST, Spikes Asia, Golden Award of Montreux and many others. Under his leadership, Webchutney was crowned the Digital and Mobile agency of the year at Goafest 2018.