SPEAKERS : RONALD NG: "EXPERIENCE IS OVERRATED"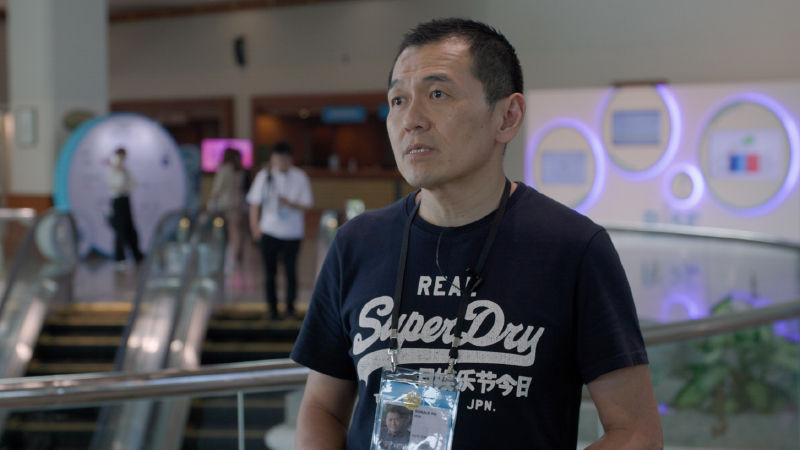 Ronald Ng is Global Chief Creative Officer of MRM, New York, after joining in 2021 and a creative with a remarkable record of success. While Chief Creative Officer of BBDO/Proximity Malaysia and Singapore, both offices made it into the Global Won and WARC (previously Gunn) Reports' World's Top 15 agencies lists three times, produced work that were ranked No.1 globally twice and inducted into the Clio Awards Hall of Fame. While Digitas Global Chief Creative Officer, the network won the Grand Prix in the WARC Marketing Effectiveness Awards, two Cannes Lions Grands Prix in Creative Data and Pharma and earning a ranking of No.1 Digital Agency in the World in the WARC 100 report. At Isobar, he helped steer the network to their most successful year ever at the 2019 Cannes Lions with Gold in eCommerce and multiple top honours. So the ADFEST talk he chose to give, "Experience is Overrated", is intriguing.
Before that talk he spoke to ADFEST about making it to the top, expat life and the industry's problem with ageism
You have been global CCO of three high profile agencies. What do you think it takes to get to the top?
Ronald Ng: Hard work, hard work and hard work. No kidding, there is no substitute for hard work. And of course, a healthy dose of passion, tenacity and insecurity helps a whole lot. I've been fortunate to have the opportunities entrusted to me. I spent a large chunk of my leadership years in BBDO – in Malaysia, New York and Singapore – where my foundations of brand thinking were built. Then I consciously made a major career pivot into the worlds of digital and innovation as Global CCO at Digitas, Isobar and now, MRM. It was unnerving at first but this modern world of creativity keeps me on my toes every single day. Technology moves so quickly and I'm learning new things every time.
What do you know now that you wish you'd known when you began? What do you think have been your greatest achievements?
Ronald Ng: I wish I knew that 'we' are better than 'me' when I started in this industry. I am guilty of being that creative person who worked in a silo. Marrying someone in Account Management probably changed me and helped me appreciate that it is not a weakness to ask for help. Fast forward to today, I believe creative leaders need to be dot connectors. Creativity is a team sport, and I connect the dots with the smartest strategists, technologists, data artists and creatives every day. I've brought this culture of complete creativity to every place that I've worked at and it's led to some achievements that I'm proud of.
Copywriting has been undervalued for a number of years. How do you feel about its importance?
Ronald Ng: I agree. Copywriting, and sadly, craft in general have suffered and been undervalued. I love the nimble and scrappy ways to get to creative solutions today, but they don't need to come at the sacrifice of smart writing and thoughtful design – even if something on a tiny budget is shot with an iPhone or written on the fly.
As an expat living and working in New York, what have been the challenges, adjustments and "gifts" that came with your relocation.
Ronald Ng: I'm a forever Malaysian and this has helped me thrive in the markets I've worked in because I'm a constant wide eyed professional tourist. Muscle memory is the enemy of creativity so I never allow myself to be too comfortable or settled at work. And in this global role, I work across markets and time zones which means I am constantly adapting and adjusting my mindset according to the project and most importantly, the people I work with. I'm also blessed with the 'gift' of ADHD so the constant restlessness and changes that come with this job are perfect for me.
Ageism is the diversity issue that the ad industry is still reticent to address. What is it about youth? What is the problem with older ad people?
Ronald Ng: I'm proud to work in an organisation that truly believes in diversity in every form – culture, gender, skillset, beliefs and experience. Whether you are very experienced or fresh out of college, I encourage everyone to show up and speak up. This is a business of creativity and freshness of thinking has no age number. Our young wunderkinds can learn so much from the seniors, and the same vice versa.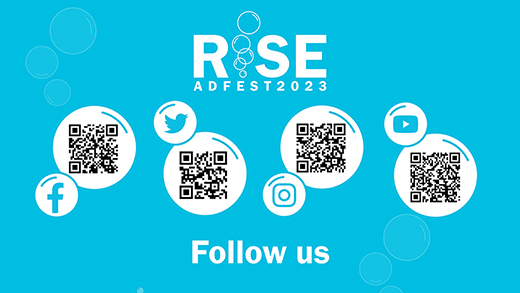 Follow us:
YouTube: https://www.youtube.com/@ADFESTOfficial
Instagram: https://www.instagram.com/adfest/
Facebook: https://www.facebook.com/ADFESTOfficial
Twitter: https://twitter.com/adfestbuzz
TikTok: https://www.tiktok.com/@adfestofficial