NEWS
Q&A : FABULOUS FIVE 2019: AN INTERVIEW WITH NAOTO MITAKE (AOI PRO. INC. & DIRECTORS THINK TANK)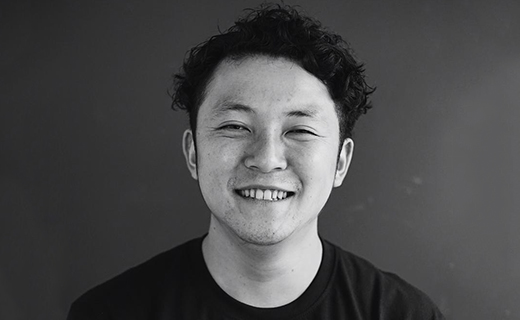 At ADFEST 2019, Naoto Mitake was one of five directors to present his short film as part of the Fabulous Five program for emerging directors. Mitake is a Director at AOI Pro. Inc. in Tokyo and Directors Think Tank and Kuala Lumpur, and his short film, 'Pray', is a love story about two cultures coming together.
What was it was like to present your film to a live audience at ADFEST?
I was super excited to present our short film in front of hundreds of audiences. I was glad people talked to me after the screening and we had nice conversations at the party table. It was a great opportunity to get to know people in that way.
'Pray' is one of the first short films you have ever directed. What was the hardest part of making your film?
We shot it in Tokyo, but I wanted a real Muslim actress from Malaysia, who had never been to Japan before. This way, the actress can keep her feel fresh as in the same context in the story. Casting took a lot of time and I was nervous. Fortunately, at the last minute, we found a Malaysian Muslim girl who had similar experiences as our story!
'Pray' is inspired by the theme of ADFEST 2019, 'TMRRW.TDAY'. Can you tell me how you had the idea for your script?
I was in trouble coming up with ideas that tie-up with the theme when I encountered a female taxi driver who talked to me and we had enjoyed our conversation in the taxi very much. But the thing is, I couldn't even see her face clearly as she was wearing a hijab.
So I set the story as the psychological distance among people who have different religions. It sounds very difficult to get along with, but it could be a very simple thing, as I felt in the taxi.
We may not understand each other today, but maybe tomorrow we can if we have uniqueness and tolerance. That was the initial thought for the script.


Tell me about the casting – the main characters are all so believable. Was it hard to bring the best out in these actors?
We did some improvisations. I didn't write any dialogue in some scenes. On the day of rehearsal, I just gave them the character's intention, character biography and situation. We were very happy to see the actors actively face their characters and try their best to express them.
Are you working on any interesting projects right now?
Luckily, this year has a lot of nice content coming to me and I've been enjoying doing different things! One of them is the Music Video with the South Korean company "Coway". I co-directed this with DTT senior director, Sling Ng. She was at the directors' talking session at ADFEST 2019. I was inspired a lot by her for a detailed plan, art direction, and commitment.
Tell us about your role as a Director from AOI Pro. Inc., Tokyo & Directors Think Tank, Kuala Lumpur. Why are you represented by two companies, in two countries?
The first time I came to Directors Think Tank (DTT) was back in 2018 in June. The trigger was that DTT became AOI's group company. I was focusing on more content planning before that, but I just wanted to try to get the director's job. Fortunately, DTT gave me a lot of opportunities, and I got to learn intensively in a short time. So I'm thankful for both AOI Pro. and DTT, and that's why I chose to make this short film as a co-production. It would be nice if I can get a lot more contact from Japan and be one of the people who connect AOI and DTT in the near future.
What does a typical day look like for you?
Daytime: I drink 5 cups of coffee, and nighttime I drink 5 mugs of beer! I'm usually at the office working on treatments, shooting boards, meetings, or editing sometimes.
Nighttime: If I can afford it, I try to keep a few hours for watching movies and writing some new scripts.
Do you think that screening 'Pray' at ADFEST has helped your career?
It was definitely one of the biggest events in my life! I was 26 years old, so the event made me think of building a career a bit seriously because I want to come back to Pattaya again for some other works.
Do you have any advice for other directors: what does it take to 'make it' in this industry?
I don't know… I'm not really 'making it' in this industry yet! Speaking of working in Malaysia, maybe it helped to see my job a bit objectively. There are lots and lots of things I wouldn't have even noticed when I was in Japan.
What is your goal for the next 12 months?
DTT has many great jobs from agency & client. I'd like to submit some of my works to festivals. Maybe not only advertising festival, but also film festivals…!
* ADFEST is now recruiting emerging Directors and Assistant Directors for its Fabulous Five 2020 program. To enter, simply write a short film script (max. 5 minutes in length) inspired by the theme of ADFEST 2020, 'Fired Up!' and submit it before 3rd January 2020.