NEWS
FESTIVAL : GET 'FIRED UP!' AT ADFEST 2020: 18-21ST MARCH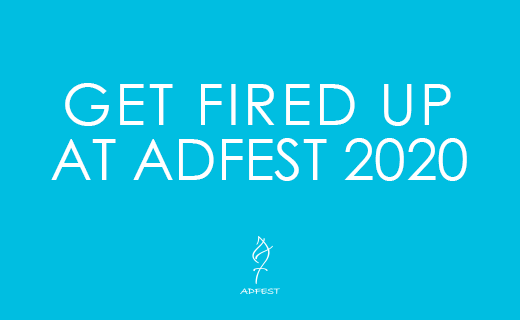 We're delighted to confirm that ADFEST will return in 2020 from 18th to 21st March at PEACH, Royal Cliff Hotels Group in Pattaya, Thailand.
Prepare to get 'Fired Up!' – the theme for next year's festival.
'Fired Up!' is all about that fire in your belly that inspires you to say your piece and make a difference through the power of creative thinking. So be ready to feel the heat when you join us!
The theme also celebrates ADFEST's commitment to being a learning hub for those in the communication industry. As a not-for-profit, ADFEST is dedicated to running programs like Young Lotus, Fabulous Five and Biz School in 2020 – with new educational programs yet-to-be announced.
Young Lotus is a mentoring program for creative professionals aged under-30, while Fabulous Five is a platform for nurturing the next generation of commercial filmmakers. Biz School launched for the first time in 2019, and will return bigger and better in 2020 – it's a dedicated creative business school for marketers, which exists to help them think creatively and build their careers for the future.


ADFEST believes creative professionals in Asia Pacific and the Middle East are invincible, dynamic, resilient and empowered by passion. All that creative energy will come together at ADFEST 2020 "Fired Up!"
Who will you meet? Which ideas will shine brightest? Who is challenging the status quo? How will it change your creative world? Will you be fired up? We look forward to welcoming you back to Thailand in 2020!