NEWS
ENTRIES : IT'S TIME TO ENTER THE ADFEST 2020 LOTUS AWARDS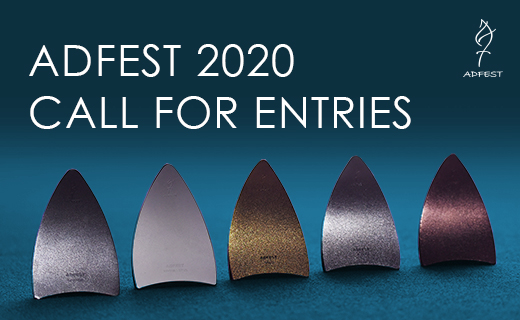 ADFEST is now accepting entries to the Lotus Awards 2020 – but you'd better get your skates on, because entries close in mid-December!
ADFEST is one of only eight regional festivals included in the WARC Rankings, successor to The Gunn Report. These rankings combine the winners' lists from the world's most important awards to establish the annual worldwide league tables for the global advertising industry.
For your chance to win at ADFEST 2020, please make note of the following deadlines:
· The deadline for categories that will be pre-judged remotely is Friday 13th December 2019. These categories are: Audio Lotus, eCommerce Lotus, Effective Lotus, Film Lotus (Internet Film & Other Film only), INNOVA Lotus, Digital Craft Lotus, Digital Lotus (previously Interactive Lotus), and Mobile Lotus (including Lotus Roots in these Lotus Categories).
· The deadline for all other categories is Friday 20th December 2019. These categories are: Brand Experience Lotus (previously Brand Experience & Engagement Lotus), Branded Entertainment Lotus, Design Lotus, Direct Lotus, Film Craft Lotus, Film Lotus (excluding Internet Film & Other Film sub-categories); Lotus Roots, Media Lotus, New Director Lotus, Outdoor Lotus, Press Lotus and Print & Outdoor Craft Lotus (previously Print Craft Lotus).
There are 20 categories in total, including two new categories: Digital Craft Lotus, which celebrates the execution of technological craftsmanship, where design and function enhance the user experience; and PR Lotus, which awards work that effectively utilizes PR platforms and channels to increase brand awareness and positively impact reputation.
"ADFEST is one of the first shows in the calendar year, which means work that is discovered at ADFEST often goes on to achieve global acclaim. As a not-for-profit, our festival exists to raise the standard of creative excellence in the region. Our jury will look for ideas that shine the brightest, are inspired by local culture, and set a new benchmark for creativity in our region," says ADFEST's Festival Director Kem Suraphongchai.
To enter the ADFEST Lotus Awards 2020, visit www.ADFEST.com.