NEWS
WINNERS : ADFEST FINALE: THE LOTUS WINNERS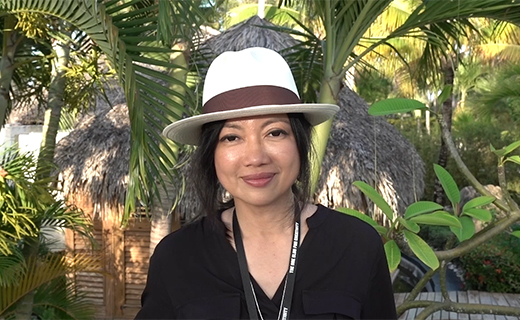 What a wonderful ADFEST. New award categories unearthed new great work, as well as highlighting the challenges to be faced to develop these areas of creative communications. There were so many new features for delegates to enjoy. TMRRW Biz School launched for marketers, expanding who can benefit from ADFEST. There were more workshops, including one by D&AD that was so popular it was extended across two days. There was a new focus on tech, reflecting its power as a driving force for the future of creative communications. And there were noodles. Different noodles from the countries across the Asian region. These were part of the themed lunches that were symbolic as well as enjoyable treats. They represented the diversity of the region that ADFEST exists to celebrate and the importance of preserving indigenous cultures that ADFEST exists to promote. The creators of ADFEST hope you had an enjoyable experience at ADFEST 2019, that you learned something, admired something, were awed by something and wish you had done something. If you are inspired now to go out and use your skills, ADFEST has done its job.
LOTUS LEGEND: JUREEPORN THAIDUMRONG
One of Thailand's most influential creatives, Jureeporn Thaidumrong, has been named the 2019 Lotus Legend at ADFEST 2019. Thaidumrong – or 'Judee', is GREYnJ United's Chief Creative Officer. In a career spanning 30 years, she has consistently ranked among the world's most-awarded creatives.
"Judee is super smart, brilliant and brave, and despite it all… very down to earth and humble, which I really admire. I'm lucky to have had the chance to work closely with her over the years. She has helped put Thailand on the world map of advertising and inspires many Thai creatives. Congratulations to Judee. So well deserved," stated Suthisak Sucharittanonta, Creative Chairman of BBDO Bangkok, who announced this year's Lotus Legend at tonight's Lotus Awards.
"Judee is larger than life, a trailblazer at heart and the brains behind some of Thailand's most famous, beloved campaigns. She has played a major role in putting Thailand on the map creatively, and has won countless Lotus Awards over the course of her career – she joins some of the industry's true greats as our 2019 Lotus Legend," says Jimmy Lam, President of ADFEST.
Thaidumrong is the founder of JEH United, which is now GREYnJ United, part of WPP's Grey Group Thailand. JEH United is behind Thai classics like the Smooth-E "Love Story" commercial and the controversial "Sorry Thailand" TVC that reflected on the nation's political turmoil in 2010. More recently campaigns such as the K PLUS "Friendshit" campaign – which has been a big winner at ADFEST 2019 – and Pantene's #SeeBeautyNotGender have helped her rank #1 in Campaign Brief's poll of Asia's Creative Director of the Year 2018.
ADFEST's Lotus Legends are nominated by the jurors of the annual Lotus Awards.
"My apologies I cannot be with you tonight in Pattaya to accept this award – I want to thank so many people in my life for giving me opportunities and supporting me, and for being my mentors," said Thaidumrong, who accepted her award remotely as she is currently travelling in the Dominican Republic.