NEWS
Q&A : ANDREW LOK: "TAKING PART IN FAB 4 HELPED SPARK THE DESIRE TO WRITE & DIRECT – FOR THAT, I'M GRATEFUL"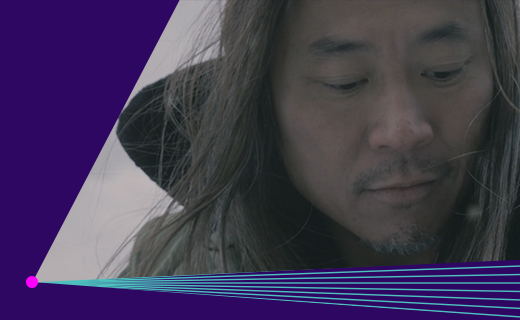 It's been 7 years since Andrew Lok took part in ADFEST's 'Fabulous Four' short film competition for emerging directors in 2011. Since then, he's gone on to direct phenomenally popular campaigns for Pepsi and Alibaba. In fact, his work has notched up more than a billion views in total!
Today, Lok is co-founder of Civilization in Shanghai, which has grown to become one of China's top independent agencies with 80 staff and clients including PepsiCo, Alibaba and Lay's.
Lok is one of our most successful Fabulous Four alumni to date, but he took time away from crazy deadlines and challenging briefs to share the story of Civilization's remarkable journey.
It's been seven years since you were a Fabulous Four director at ADFEST in 2011. Do you think it helped you to establish yourself as a director back in Shanghai?
Seven years ago, I was a complete naïf when it came to directing. If there was one thing I took away from that experience, it was that I had so much more to learn before I could wear the director's hat again. Taking part in the Fab Four contest helped spark the desire to write and direct, and that led me to where I am today. For that, I'm grateful.
How did you pluck up the courage to leave the comfort of agencies like Ogilvy & Mather and BBDO to launch your own agency in 2012?
The digital disruption in the advertising and media industries provided both the push and the rising tide for us. Given that all the big agencies were struggling to reinvent themselves, my business partner Alex Xie and I thought we might as well invent something of our own. Furthermore, I was 40 years old when we broke ground with CIVILIZATION, so I had two decades of stories and clients' goodwill under the belt, plus I gauged I probably still had another good 20 years left of emotional and mental flexibility and energy to leverage those factors into a viable business operating in a market undergoing enormous and constant change. Hence, courage aside, it was actually quite a level-headed decision.
When did you land PepsiCo as a client and how long did it take to persuade them to give you a chance on their "Bring Happiness Home" campaigns?
PepsiCo was pitching for the Shanghai Disneyland account and approached us to help them craft the proposal Powerpoint presentation. So our first job with PepsiCo was actually creating 133 business-centric Powerpoint slides.
After they landed the account – historic because Shanghai's is the only Disneyland worldwide that is not Coca-Cola territory – they rewarded us with a celebrity-interview video project called "Family", which was a tiny part of their "Bring Happiness Home" campaign for 2013.
By dint of its authentic tone and manner in getting celebrities to bare their souls, common now but rare then, and its use of WeiBo (China's first smartphone social media platform) as its consumer engagement channel, it became the most shared part of the whole campaign. The year after that, the whole "Bring Happiness Home" IP was transferred to our agency to develop and manage.
Last year, you directed 'Right here, right now' for PepsiCo and wrote the soundtrack. Did you think it would be so popular?
I had no inkling going into this production whether it would be a hit or not. The initial brief was just to create a "youth insights video" for mostly internal distribution and maybe small-scale exposure on social media, but when I shared with the client an idea of recreating moments of youth culture throughout China's relatively recent opening up to the world, she leapt on it straight away and gave us carte blanche to produce it.
That complete client trust was key to tackling a project of this scale on a smallish budget and tight deadline, because there was no time nor money to spare on double checking or second guessing production decisions. I approached this film's production like Matt Damon's character in "The Martian" – by solving one problem at a time. Remember his speech at the end of the movie? "At some point, everything's gonna' go south on you and you're going to say, this is it. This is how I end. Now you can either accept that, or you can get to work. That's all it is. You just begin. You do the math. You solve one problem. And you solve the next one, and then the next. And if you solve enough problems, you get to come home."
These days you're a creative director, art director, copywriter, director and songwriter. Is it hard switching from one to the other?
These roles cover related disciplines, so it felt quite natural playing them all. It wasn't that long ago when creative people were celebrated for being polymaths, for being talented generalists. But I think this obsession a lot of creative industries now have of venerating the expert and the specialist has caused us to lose a lot of cross-fertilisation between the creative disciplines. I mean, what we do isn't heart surgery or space exploration, in which I would choose the engineer over the storyteller anytime. We are in advertising, the narrative visual and audio arts. We need to be more diverse and flexible, mentally and emotionally, if we are to avoid being replaced by algorithms and AI.
When did you start writing songs?
Only three years ago. But I haven't written a song for months since "Two Steps Back". Sometimes I think we don't really write songs as much as wait for them.
You started your career in Singapore yet seem so tapped into Chinese popular culture. Is there a secret to knowing what audiences in China will respond to?
Just like before you become a good songwriter, you have to be a good listener. I think I have really honed my listening skills here in China. Maybe because Chinese isn't my native language, so I spent a lot of the past 14 years in this market just listening to the people around me, to my colleagues, to my clients, to friends, to strangers on the streets, to music, so I've kinda' internalised what sort of content and cadences appeal to the audiences here.
But it's no secret that nothing is guaranteed to succeed: you just have to make your best educated guess. That's what a lot of clients and marketers buy from us besides creative work, they also buy the courage to make decisions given imperfect information.
What's the toughest part of running an independent agency in Shanghai?
On a personal level, being away from my family. On a professional level, I suppose the toughest bit for any independent agency anywhere is to maintain that strong character and culture of independence that makes the agency attractive to creative talent and courageous clients.
Who is the most interesting person you've ever had lunch with?
My son. Kids' brains, up to the age of five, develop at a genius rate, so it is quite amazing to watch him grow and process information and seek answers and express himself. He is my focus group of one. In fact, one of the songs I wrote for Lay's Chinese New Year campaign was based on his desire to see snow.
What's your proudest achievement as a director?
I have racked up more than a billion views in total for all the work I've directed. I never thought I would be able to say that.
What are you reading right now?
"Pachinko" by Min-Jin Lee and "13 Reasons Why" by Jay Asher. The former indulges my love for epic narratives. The latter is my attempt to comprehend depression.
* ADFEST is now welcoming short film submissions as part of its 'Fabulous Five' program – one of the world's most respected platforms for kick-starting the careers of commercial directors. The deadline for script submissions is Friday 4th January. Click here for more details.