NEWS
Q&A : "NOTHING GREAT EVER CAME OUT OF BEING FEARFUL" – YANG YEO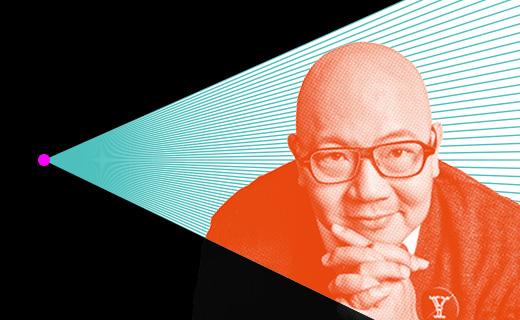 Most agency leaders love to boast, which is why it's so refreshing to interview Yang Yeo, Hakuhodo's APAC "Creative Kaiju".
Yeo prefers not to boast: he belongs to a very humble network that likes to keep a low profile and let its work and actions speak for themselves.
Of course, there's a lot Yeo could boast about if he wanted to. His CV is formidable, having worked at iconic agency BBH in London before building Fallon in Singapore and Hong Kong. He ran TBWA\Shanghai, chaired JWT in China and joined Wieden+Kennedy Shanghai – all before joining Hakuhodo Inc. Tokyo in 2017.
He says he's looking forward to March, when he will return to ADFEST – his favourite regional creative festival – as Jury President of the Outdoor Lotus and Press Lotus categories.
You've judged ADFEST before but you're returning again in 2019. Why do you keep coming back?
Because it's simply Asia's most festive festival. A wonderful venue to catch up with old friends, and meet new talents. Also, ADFEST throws some of the best parties, seminars, and the food in Thailand is just yummilicious. All in all, a great event to feed spirits, mouths, and minds.
You joined Hakuhodo as APAC Co-Chief Creative Officer in April 2017. How is Hakuhodo performing?
I would say Hakuhodo is a "Gentle Giant". It's a huge and powerful network, with many talented individuals, innovative divisions, and creative companies, globally. But yet Hakuhodo remains very humble and low profile. You don't hear very much about their clients or new business wins, or boasting about its financial or award achievements. Aware of the environment, it goes on its own path, in search of solutions and relevance in the modern times, with a gentle smile, in a calm, and orderly manner.
Can you describe your partnership with Kentaro Kimura, who is Hakuhodo's other APAC co-chief creative officer: how do you compliment each other?
Kentaro-san is a global citizen with a Japanese passport. He is terribly open-minded, madly-energetic, bloody-fearless, awfully-positive, and a bucket full of silliness, which works well because I'm equally silly, if not sillier. Besides the fun and laughter, I compliment his crazy enthusiasm with plans, strategies, and structure, so there is some science to the madness.
What is your focus for 2019? How are you both helping Hakuhodo to be more progressive outside Japan?
Progression outside Japan is our focus, and we're still figuring how to do this. (Even if we've figured it out, we wouldn't share our plans openly here, right?)
You have another title as Hakuhodo's "Creative Kaiju", but I think "Kaiju" translates as "large strange beast" or even "monster". Do you think of yourself as a strange creative beast?
Nothing great ever came out of being fearful. My role is to transform this gentle giant into a giant that is tenacious in doing what's right – right for the brands, right for the people, right for society, above and beyond what clients think that is right.
Who has mentored you along the way – are there any leaders who have shaped your philosophy as a creative leader?
Too many to name here, but working for the best leaders and companies from around the world definitely helped shaped me. It certainly confirmed that formulas and methods are for people whom are pretenders and clueless. The best talents tend to drop what they think they know and start from scratch, and always ask the simplest of questions: 'Why would people give a shit about your ideas?' Wieden has a philosophy that I still use today: 'walk in stupid'.
What campaigns are you proudest of helping to create over the past year or two?
Beyond campaigns, helping the various leadership teams, plotting courses to unchartered business territories, and identifying ways of staying relevant, or even better, lead the future, is what excites me the most. Makes me proud when I see these plans adopted and put into action.