NEWS
Q&A : "YOU'RE ONLY AS GOOD AS YOUR NEXT IDEA" – MARK TUTSSEL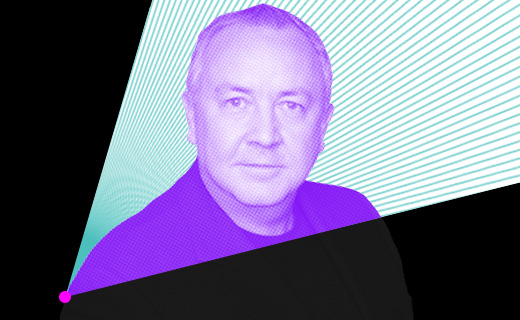 What are the top Leo Burnett offices in Asia? This week, Mark Tutssel reveals which Leo Burnett offices are leading the way in the Asia Pacific.
Tutssel is Executive Chairman and Global Chief Creative Officer at Leo Burnett, and he's joining ADFEST 2019 as Grand Jury President.
What are the top Leo Burnett offices in Asia Pacific from a creative perspective?
Historically, Leo Burnett has had a consistently strong creative presence across Asia Pacific, and I'm proud of the breadth and depth of the work that's put us on the map in the region. From the beautiful and emotional Petronas films from Kuala Lumpur, directed by the great Yasmin Ahmad, to the future-facing Nike ID Generator experience from Beacon Leo Burnett Tokyo, we've delivered a range of outstanding creativity.
The body of work spans executions for global brands like the McDonald's "Wrapped" effort from Jakarta and Coca-Cola "Small World Machines" from Sydney, to game-changing local clients like SPC Ardmona's #MyFamilyCan from Melbourne and HP Lubricants' "Roads that Honk" from Mumbai. Those, among others, have helped us take home ADFEST "Network of the Year" in 2013 and 2015, and runner-up in 2011, 2012, 2014 and 2016.
True to form, we're stepping up to the plate with some strong work this year.
What are your favorite campaigns of 2018 so far?
One of my favorite ideas comes from Sri Lanka in partnership with our Toronto office, which created a revolutionary new product for JAT Holdings called "Petal Paint."
Australia continues to be a heavy hitter, consistently delivering great work for iconic brands like Honda and Samsung, and Tokyo has produced an inventive promotion for McDonald's with "HaHon HoHaHa Hie."
India also continues to do groundbreaking, innovative work for P&G and Bajaj, and Taiwan has a fantastic new film for China Airlines that breaks the mould of traditional airline advertising. Finally, of course, Bangkok continues to produce exceptional work, my favourite this year being TQM "Frank Talk." I could go on and on with more great examples, but I'm always delighted and excited by their output.
You introduced a new vision for Leo Burnett, Creativity without Borders, in 2012. How hard was it to get creatives to collaborate across borders?
Creativity Without Borders has been an important model because it provides clients access to the best creative talent from around our network. It's what allows us to deliver unrivaled creative firepower to any of our clients, anywhere. And if Creativity Without Borders is our operating system, our interface is the Global Product Committee (GPC), regular meetings where we invite top creative directors from around the world to evaluate the quality of our work.
The GPC unites the finest talent we have in the network, and helps me curate bespoke, cosmopolitan, multidisciplinary teams to work on our clients' biggest problems. It's a totally integrated and seamless way of operating that's given birth to some of our network's most awarded creativity — world-class ideas like Coca-Cola "Small World Machines," P&G Always "#LikeAGirl" and, more recently, Samsung "Anthem" for the Rio Summer Olympics.
Leo Burnett tops the creative rankings consistently. What do you attribute the network's success to?
The secret to our success has been the relentless focus on creativity at the core of everything we do, and in creating an environment where creativity can flourish and people can thrive.
Most importantly, we've never rested on our laurels, which goes back to something Leo Burnett once said: "I have learned to practice what I call 'constructive dissatisfaction.'" That ethos means that each day we're motivated to find new, fresh, innovative and memorable ideas that will make people sit up and take notice. You're only as good as your next idea, and that's what makes this industry — and Leo Burnett — so special.
* To read the first half of our interview with Mark Tutssel, click here