NEWS
Q&A : "AWARDS STILL PROVIDE OUR MOST ACCURATE GAUGE OF CREATIVITY" – MARK TUTSSEL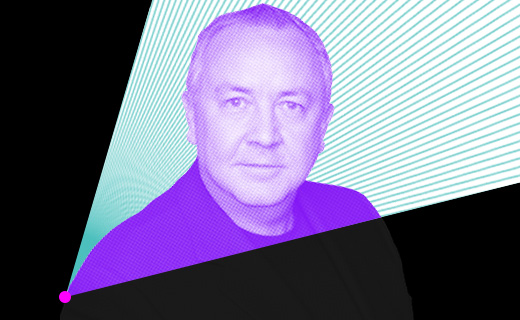 Leo Burnett Worldwide is one of a small group to rank in the Gunn Report's Top 5 Most Awarded Creative Networks for ten years in a row, which makes us especially delighted that Mark Tutssel is joining us as Grand Jury President at ADFEST 2019.
Tutssel leads Leo Burnett globally as its Executive Chairman and Global Chief Creative Officer. He believes strong regional shows like ADFEST are essential to championing "some of the best ideas that might not always translate to a global audience".
We took the opportunity to interview him about everything from Leo Burnett's purpose-driven ethos to recent business wins, including Samsung Visual Display and the worldwide Cathay Pacific account.
This won't be your first visit to ADFEST. What are you most looking forward to?
ADFEST is one of our industry's most respected events and a personal favourite of mine among the regional festivals. It's a hotbed of creativity and learning, with a hugely passionate delegation. I'm especially looking forward to discovering work that celebrates the unique and rich local cultures across Asia Pacific and the Middle East, as well as meeting friends, both old and new.
In February, you stepped into the role as Executive Chairman of Leo Burnett Worldwide. What's been your focus since then?
Obviously, growth is imperative, so new business has been a first and foremost focus. We've had a strong year, most recently winning the global Samsung Visual Display business and the worldwide Cathay Pacific account, both a testament to the value that our network provides as we accelerate into the future.
Another priority is ensuring we're delivering transformative solutions for clients at a time when our creative product is continuously evolving. Creativity is the most valuable asset in business today, but our solutions are seizing fresh new canvases and taking on inventive new forms. What's important is that we ground our creativity in a true sense of purpose. Today's marketplace can feel awash in branded clutter and noise, but the marketers who are winning are those that start with an understanding of how, where and why their brand fits into a person's life, and then leverage that purpose to lead the way. Keeping our network focused on purpose-driven creative solutions is a huge focus.
You crisscross the globe leading 98 offices globally. What are the toughest aspects of your role?
As we all know, the tectonic plates of marketing, media and technology have been shifting for some time. Those forces continue to evolve, and will continue to keep our industry's leadership on its toes.
That said, I view my role as twofold: the first part is to act as a compass for the brand and ensure that Leo Burnett's aspirational vision remains our true north — that is, a creative culture set on being nothing less than Best in the World – Bar None.
The other equally important focus is safeguarding our network's laser focus on future-facing creative solutions with the power to drive business for our clients.
Anyone close to you knows you're an ardent football fan. Is running an agency a bit like leading a football team?
I love "The Beautiful Game" and see many parallels between it and our business. I've always thought of myself as a player-coach because I love developing talent and working closely with my teammates. Like any great coach, I view my role as to make each of the players stronger through inspiration, not instruction.
The emphasis on teamwork and collaboration is also similar in football as an agency. The most important part of my job is fostering a camaraderie and spirit that fuels the team. Once that's established, you can move to tactics, but we have to create something special between ourselves before we hit the pitch.
What's the value of an awards show like ADFEST?
Award shows are valuable because they act as a barometer of the health of our industry. Awards still provide our most accurate gauge of creativity, which remains the best measure of an agency's potency. ADFEST is vitally important, as the festival curates a jury with a deep understanding of the cultural nuances across the region. This results in a wider and more diverse body of work to celebrate – some of which can easily be missed by other international shows that don't have the same rich cultural comprehension. Strong regional shows like ADFEST are essential to championing some of the best ideas that might not always translate to a global audience.
If you had time to spare, what would you do with it?
As an eternal student of human behavior, I love taking in the real world around me. I love to look at the world from different perspectives, soak in different cultures, and find inspiration from the people all around me. I'm passionate about doing interesting things, living life to the fullest and experiencing the world, but underpinning all that is a deep fascination with people. I find the more I understand human behavior, the better equipped I am to help create ideas that people love.