NEWS
JURIES : PRETTYBIRD'S ALI BROWN: "WE SEEK PEOPLE OUT WHO WANT TO DO IT ALL"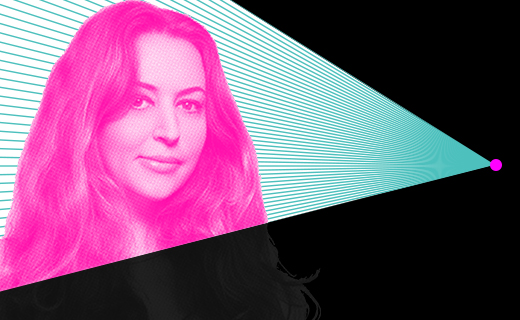 Ali Brown has climbed the ranks of the global production industry to become Partner and Executive Producer at PRETTYBIRD in Los Angeles – one of the industry's most creative and eclectic production companies.
PRETTYBIRD has a diverse roster of filmmakers, creatives and collaborators, and it was named Creativity magazine's Top Production Company of the Year in 2015.
Brown is joining ADFEST 2019 as Jury President, Film Craft Lotus and New Director Lotus. We spoke to her about everything from how she got her first big break, to what she looks for when hiring new talent.
PRETTYBIRD has some amazing work on its reel. What projects are you most proud of lately?
Oh, thank you so much. Honestly, it's so hard to pick as different projects have different aspects that make me proud. But I do think lately as a company there have been some pieces that are especially powerful in terms of their statements.
What my partner Paul Hunter did with Pharrell for Spotify was a piece that was beautifully simple but so important to be heard.
The piece Lacey Duke did for Netflix celebrating A Great Day in Hollywood was so powerful. To see her as a young director just commanding the set of all those incredible actors was really inspiring. I think about how she owned that opportunity – she made the most of it.
I do have this pride in the next generation of filmmakers coming up: directors like Jodeb who is an absolute genius. He is finally getting the opportunities to show his skills with his Jack White video and UnderArmor work.
While I am so proud of these incredible directors getting their first big shots, I am equally proud of those who have grown with us for so long – talents like Daniels and Melina Matsoukas, whose work in brands and music are so consistently strong, but who are thriving in film and TV. They inspire me daily to keep up with them!
It isn't easy to break into the production industry. How did you get your first big break?
Honestly, I sent out over 300 resumes via fax machine (if anyone remembers those!) and got a whopping zero responses. Then someone needed a temp receptionist to cover the phones for one week at a production company and I got my shot. Fortunately for me, they happened to change the phone system the week I was there. By the time the real receptionist came back from her vacation, I was the only person who knew how to use the phones. So they had to keep me!
From there, I just took every opportunity I could to meet people, learn new skills, and get on sets. I did everything from paint the walls in the office when they were scuffed to writing director treatments. I tried to make myself indispensable in a business where everything is disposable. The break was getting in the door with zero connections in this business. But I made sure I didn't waste the opportunity once I had it.
Can you tell us about your vision for PRETTYBIRD?
We have always wanted to create a company that is a living, breathing thing. We never wanted to be just a work-for-hire commercial production company like the ones many of us grew up in. We wanted to create a creative studio that could adapt and grow alongside our talent. As they pushed themselves into new genres, we would too. And vice versa – if we wanted to try something that had never been done, we'd push our talent to dive in with us. The goal is to have a company that is inspired by the community of creatives it is made of and is equally inspiring to them.
What kind of people do you hire?
We have always said the bar for entry at PRETTYBIRD, the "you must be this tall to ride", is creative.
If we love something, whether it is an ad, music video, TV show or film, we will do it. And that love can extend beyond just scripts to relationships, companies, people, and of course ideas. That mindset has created incredible partnerships for us, which further our growth in the best ways. We want to be a company that is firing on all cylinders. That says 'yes'.
So we seek people out that want to do it all – that don't want to just wear one hat but who push themselves to want more, to be ambitious. We want adventurers, jugglers, builders, optimists and drivers. Be brave, do everything, create and believe in what you are building, and don't take no for an answer. Keep going.
We want people who are all those things because ultimately we are a reflection and amalgamation of everyone that stands behind that claw. And we want to do it all. We want EGOTT status (the extra T is for Titanium!)
* Don't miss the second-half of our interview with Ali Brown in the next issue of ADFESTbuzz.