For all the latest ADFEST news, subscribe to ADFESTbuzz :
GRAND JURY PRESIDENT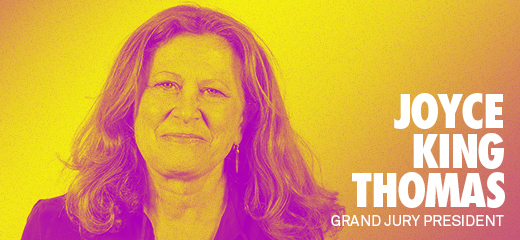 CHAIRMAN & CHIEF CREATIVE OFFICER
MCCANN XBC
NEW YORK
Joyce King Thomas is Chairman, Chief Creative Officer of McCann XBC, a unit of McCann that focuses on MasterCard's global marketing efforts.
Joyce is best known as the writer behind MasterCard's priceless campaign, which runs in 100 countries and has been spoofed by everyone from Ralph Nader to Bart Simpson. She has also helped to create noteworthy work for Nikon, Staples, Verizon, Marriott Hotels and the Ad Council. Most recently, Joyce was part of the team behind the Fearless Girl for State Street Global Advisors, which broke records at the Cannes Lions Awards in 2017.
A graduate of the University of Missouri who almost became a journalist, Joyce has won numerous awards, and served as a judge in the industry's most prestigious award shows. In 2012, Advertising Age named Joyce one of the 100 most influential women in advertising. In 2014, she became the first person named to McCann's Hall of Fame.