FORTUNE FAVOURS THE BRAVE
Paul Kemp-Robertson
Scientific studies prove that standout creative ideas kick the living crap out of ordinary ideas. But science also shows that marketers are subconsciously hardwired to avoid taking risks. This explains a universal tension at the heart of the advertising industry: if everyone knows that award-winning work sells, why are so many brands scared to buy it? The answer, as you will discover, is biological, but preventable.
Referencing his new book, The Contagious Commandments: Ten Steps to Brand Bravery, Contagious co- founder Paul Kemp-Robertson will issue a rallying cry for calculated bravery and will showcase creative ideas that have shattered the cognitive immunity of jaded consumers.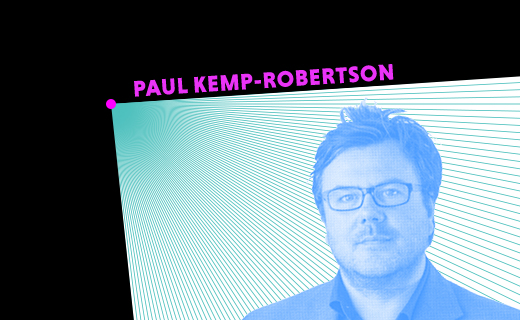 Paul Kemp-Robertson
Co-Founder
Contagious
London
Paul is the co-author of the marketing innovation book, The Contagious Commandments: Ten Steps To Brand Bravery, published by Penguin Business.
After graduating with a master's degree from University of London, Goldsmiths' College, Paul started his career at corporate communications firm Maritz before helping to launch shots magazine in 1990.
After a spell in commercials production, Paul returned to shots and became editor in 1994. Subscriptions trebled under his tenure. In 1998, he succeeded Donald Gunn as Leo Burnett's worldwide director of creative resources in Chicago. Reporting to Michael Conrad, Paul was responsible for the agency's Creative Exchange department and its quarterly creative councils, known as the Global Product Committee.
Paul left Leo Burnett in 2004 to co-found Contagious – a strategic intelligence service that interrogates the world's most exceptional marketing ideas and disruptive trends to help brands ignite extraordinary ideas, fast.
Contagious Communications is headquartered in London, with offices in New York, Singapore and Sao Paulo. It is part of the Steel River Media company, of which Paul is a major shareholder.
Paul has written numerous articles for publications including The Guardian and Hollywood Reporter as well as co-editing D&AD's The Commercials Book. He has appeared on ITV News, CNN, Singapore's MoneyFM, BBC Radio 4 and 5 Live's Wake Up To Money. His TED Talk on Alternative Currencies has been viewed more than 1.2 million times. He is a longsuffering supporter of Middlesbrough Football Club.