PICTURE SAYS A THOUSAND WORDS
Michelle Cao
What's VPhoto?
How does VPhoto subvert conventional photographic industry?
What are the new opportunities that VPhoto could bring to the current Advertising industry?
Examples
VPhoto's long term mission. We are doing more…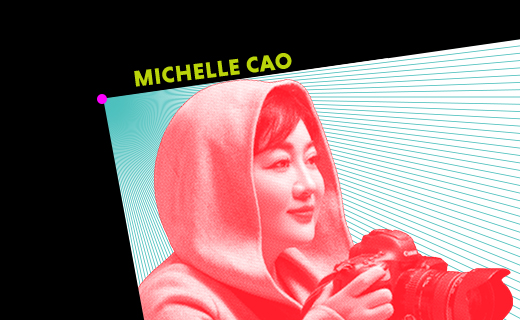 Michelle Cao
Founder and CEO
Vphoto
Shanghai
Michelle Cao - Founder and CEO of VPHOTO
Michelle Cao was the Head of R&D Finance and Controlling of a Global Fortune 500 company (Asia Pacific) with a master's degree in Finance. In 2011, she returned to China and started her own business with her husband. In 2015, she founded VPhoto. As of October 2018, VPhoto has cooperated with over 4000 photographers whose services cover 176 Chinese cities and 16 other countries. She is known as the "Queen of internet image from China".