TRENDS FROM THE WORLD'S MOST CREATIVE CAMPAIGNS
Ed Pank
The WARC Creative 100 is the successor to the Gunn Report – an annual ranking of global creative excellence. In this session, Ed Pank from WARC will share some of the best work from around the world and reveal the key rankings from this year's Creative 100. Find out which are the world's most creative campaigns and who are the agencies and brands that created them. Come and be inspired and learn from the best.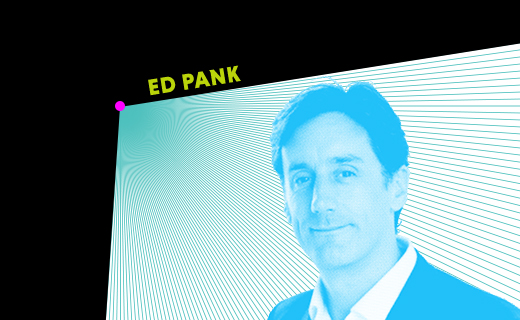 Ed Pank
Managing Director
WARC Asia Pacific
Singapore
Ed opened the Asia Pacific office for WARC at the beginning of 2011 in Singapore, bringing the world's most comprehensive marketing intelligence service to the region. Since then, the business has been expanding at a rapid pace, while generating new content with initiatives like the Warc Prize for Asian Strategy.
Ed has an agency background. Before WARC, he was Managing Director of Bates in Singapore, where he led integrated teams to develop campaigns for Sony, Heineken, Nokia and the Singapore Pavilion at Word Expo in Shanghai. Before moving to Singapore, Ed was based in London, where he worked for 14 years at Rainey Kelly/Y&R, latterly as Global Business Director for Land Rover, leading integrated teams to develop launch campaigns around the world.
Always a keen proponent of effective communications, he has won several awards throughout his career, including Effies for Sony and the Anti-Drugs campaign in Singapore and has also judged for the MMAs, Singapore Effies, Australia APG and Mumbrella APAC Awards.
Ed is an evangelist for smarter insights and strategic thinking, who regularly brings to life WARC con-tent at marketing conferences across Asia Pacific.