BEYOND CULTURE, WHAT INFLUENCES FILM CRAFT?
Julie Thomas-Toda/Karina Taira/Aki Mizutani/Sling Ng
Beyond culture, cast, location and language differences, is there really such a thing as a Stereotypical Looking Ad from a certain country? What distinguishes an advert to be from Japan, or Malaysia or France or the UK or some other place in the world?
Are the visual aesthetics, production techniques, and rules of filmmaking driven by cultural and national differences? Is film craft unique in Asian countries compared to for example Europe or America? What common characteristics or differences are there? Is it the Cinematography, Production Design, Casting, Music, Edit, Color, etc. What is it? How do filmmakers craft their stories for an intended audience? A moderated panel discussion amongst Asian filmmakers about the various challenges of crafting films around the world.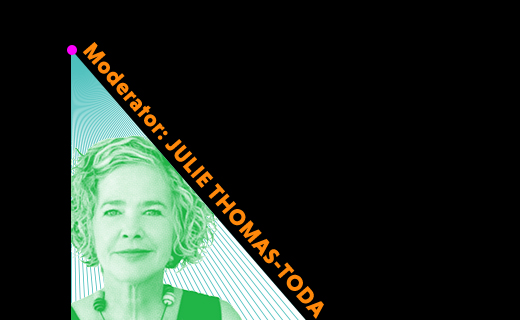 Julie Thomas-Toda
Creative Producer
AOI Pro. Inc.
Tokyo
Born on one island and moved to another, Julie Thomas-Toda left her home of Honolulu, Hawaii in 1991, and joined AOI Pro. Inc. in Tokyo, when very few foreign women were employed in the Japanese advertising industry. Julie's determined passion for pushing film craft beyond the cultural and language barriers, has led AOI Pro. to become the leader in collaborating with international creative professionals and filmmakers, setting the precedent for cross-cultural advertising in Japan. Seeing beyond the initial concept in a production, Julie thrives on discovering multi-faceted creative possibilities and delivering beyond the clients' expectations.
Her work as a creative coordinator has led her to the farthest corners of the earth, working with some of the most distinguished professionals in the industry for such clients such as Nissan, Honda, Toyota, Sony, Panasonic, Coca-Cola, Shiseido, Nike, Kirin, Asahi, and Nestle.
Julie delves into the advert and film craft realm daily, easily geeking out several hours at a time to uncover who's work is excelling in the world of persuasive filmmaking. She has served on the Film Craft juries for ADFEST, Ciclope, SHOTS, and YDA (Young Director Award).
Japan has been her home for the last 27 years where she resides in Tokyo with her husband and two children.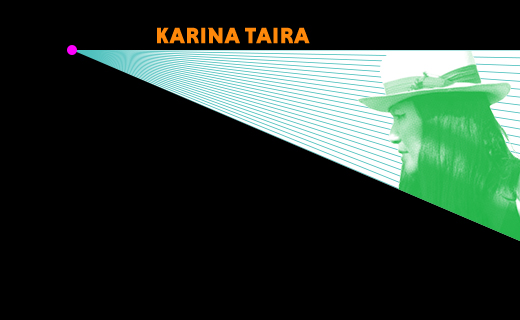 Karina Taira
Film Director, Fashion and Beauty Photographer
Paris & Milan
Born in San Francisco, Karina first picked up a camera when she was six and by fifteen, she was shooting documentaries and personal conceptual art projects. She started her professional career at nineteen, while still attending Art Center College of Design in Pasadena, California.
After moving to New York, she got her breakthrough with an award-winning Diesel perfume campaign, which led to major editorial and advertising work in Paris, Milan, London and Tokyo, and a contract with Life magazine to shoot celebrity covers.
Karina specializes in luxury and beauty, but has also shot dozens of campaigns/commercials, from cars to fragrance, all over the world. What sets her work apart is an approach that is intensely atmospheric, soulful and sensual, distinctly feminine, with a unique organic touch.
At present, Karina divides her time between Paris and Milan, and the rest of the world, traveling from project to project, while dancing tango in Buenos Aires and writing her feature film script in the moments in between.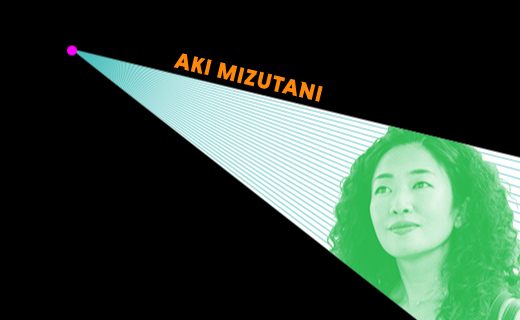 Aki Mizutani
Director & Editor
Cutters Tokyo
Tokyo
Aki splits her time and passion between the advertising and documentary film worlds. She started her career at Cutters Studios Los Angeles, apprenticing with the market's top commercial filmmaking talent.
In 2011 she was tapped by director Lucy Walker to cut the Oscar-nominated documentary, 'The Tsunami and the Cherry Blossom'. The film focuses on the aftermath of the 2011 earthquake and tsunami in northern Japan.
Since then Aki has built her portfolio as a director, crafting engaging work for major brands such as Apple, Adidas, Facebook, Tiger Beer, Barney's New York, Yahoo, Google, UberEATS, Takeda Pharmaceuticals, Gloire, and SK-II. Aki makes it a point to keep her editing skills well-honed, recently cutting campaigns for Beats by Dre, AIG, Toyota and Shiseido.
She was chosen as one of the 2017 "40 Under 40" Leaders in Advertising and Marketing by Campaign Asia-Pacific.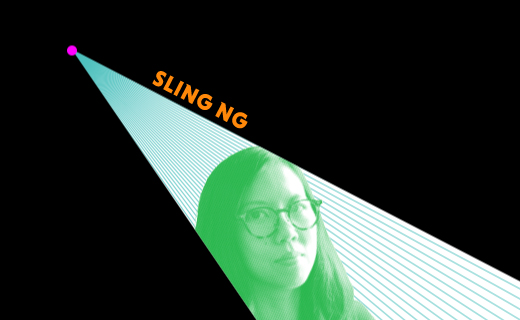 Sling Ng
Director
Directors Think Tank
Kuala Lumpur
Sling Ng is a film director with a strong visual sensibility and a keen eye for design. She is happiest when bringing quirky ideas or elaborate imagery to life, and her passion has taken her to location shoots ranging from Los Angeles to Stuttgart, Budapest to Dar es Salaam. Prior to directing, she was an art director, and her ideas and attention to craft won her numerous awards, including several Lions.
When she's not making commercials with some of the top agencies in Singapore, Malaysia, and Indonesia, Sling Ng can be found designing apparel for a bespoke custom motorbike shop called Beautiful Machines, which she runs with her director husband.