NEWS
INSIGHTS : "EMERGENCY COLLECTIBLES" – THIS YEAR'S GRANDE FOR HUMANITY WINNER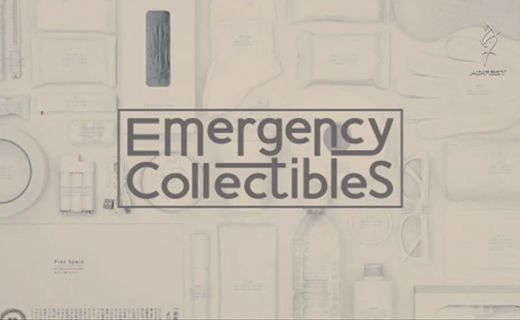 "We had some great contenders for Grande for Humanity and a lot of debate," said Joyce King Thomas, Chairman and Chief Creative Officer of McCann XBC in New York.
"In the end, we chose a piece of work that would have impact but also start a very important conversation," said Thomas, who joined ADFEST 2018 as Grand Jury President.
Thomas presented this year's incredible Grande for Humanity winner: "Emergency Collectables", created by Dentsu Inc. in Tokyo.
As a country that is prone to earthquakes, everyone in Japan needs emergency supplies at hand to take to evacuation shelters in case misfortune strikes.
So, Dentsu Inc. created a helpful two-page spread to run in the May 17 edition of the Kobe Shimbun newspaper. It showed the actual-size images of items that should be taken to an evacuation shelter, beautifully designed to encourage families to prepare a bag of relief supplies by placing objects on top of the newspaper spread, a bit like a treasure hunt.
The project has received numerous awards in Japan and abroad, including the Grande for Humanity at ADFEST 2018.
"It was beautifully done, but the most interesting thing about it was how it provoked a conversation and got families to sit down and talk about what they would pack for an emergency. It's a very important issue in Japan, where earthquakes can be felt in Tokyo every month," explained Thomas.
Did you know that ADFEST features all award-winners on the ADFEST Official YouTube channel? Watch the "Emergency Collectables" casestudy here.